Our Philosophy in Landscape Design
Allison's design philosophy is simple. Everyone deserves to enjoy their outdoor environment in the best way that fits them. Be that a large commercial project or an individual residence, interacting with nature can and should be a primary goal. Each design reflects the individuality of the site context as well as the client's desires. Inside Out Landscape Architecture strives to make a seamless interactive connection between the built environment and the natural world.

About Allison Fleury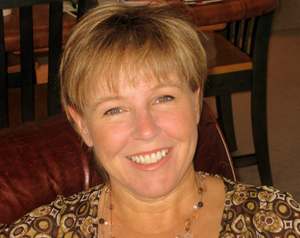 Allison moved to Jackson, WY in 1996 and immediately began working on numerous residential and commercial projects. One of her projects she is most proud of was to design, fund raise and supervise construction of Jackson's only community garden in 1999. She also managed the garden for the first four years of it's existence. Today, the garden is thriving, with a waiting list of hopeful gardeners.

Allison received her Master of Landscape Architecture from the University of Guelph in 1994, with her focus on wildlife corridors and connectivity. She currently holds licensure in Wyoming and Idaho. In 2009, Allison joined the Wyoming Board of Architects and Landscape Architects and is heavily involved in the national organization CLARB.

Allison's career has included work at design firms, multi-disciplinary firms and now, her own firm. Her experience and breadth of knowledge of landscape architecture is outstanding.